No SSN?? Get a TIN!!
Make Check Payable to: LA Business Services
17350 Temple Ave., # 320, La Puente, CA 91744-4636, U.S.A.
(626) 559-0055
To apply or Renew > Email: NoSSNcard@gmail.com
Email: get@taxidnumberformw7.com • Click here for Directions to our Office
https://taxidnumber.weebly.com/
Please take note that this website is not affiliated with the (IRS) Internal Revenue Service and/or
Social Security Administration, an Independent agency of the U.S. federal government.
The NO SSN CARD Services
is affiliated with a licensed tax preparation firm and provides preparation assistance for a fees with government forms and publications.

E-mail: get@taxidnumberformw7.com Attn: Isaac B. Blanco
Powered by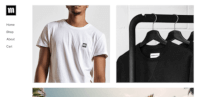 Create your own unique website with customizable templates.